The management of the company is committed to long-term operation and, above all, to value-creating activities.
Mission statement of Luckympex Kft. We want to provide comprehensive, complex solutions for entire projects according to the needs of our customers. We believe in clean, reliable, and harmless business conduct and processes. We respect the people, our Earth, in the race for profit. We expect our employees to behave without harassment and discrimination. We developed our corporate strategy and vision to correlate with our mission.
Company vision and our corporate strategy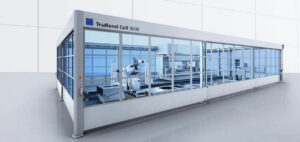 The company can successfully meet the expectations even in the intensifying competitive situation typical of the region, thus maintaining its competitiveness.
In order for the successful operation of the company, it is essential to formulate and set strategic planning and strategic goals. The changes taking place in the region and in the industries that affect the company's activities encourage the company to constantly analyze, evaluate, streamline and improve its activities and processes.
To achieve this, the management has set long-term goals.
The focus of our strategic goals is to be able to adapt to changed market conditions and maintain our competitiveness by identifying and eliminating processes that cause unreasonable costs.
We can achieve and maintain the expected level of quality and profitability by continous improvement. For this, it is essential to structurize processes, to implement new technologies, and integrate the existing knowledge and information into an ERP system. We are aiming to monitor the processes -especially the production- in real time, and as a consequence make real-time information available to the customer. Nowadays, businesses can access information quickly, so its value recedes even in a very short time. Therefore, in the fierce market competition, the customer also values ​​the relevance of the information, which is greatly influenced by its timeliness.
A strategic map of the company was prepared along our strategic goals. To monitor the achievement of the goals, we use the Balanced Scorecard (BSC). The model and method are also suitable for aligning the corporate strategy with the indicators used to measure the performance of the company. In the BSC model, the strategy has been broken down into goals, and a system of indicators, which makes it possible to monitor and measure the succes of implementation, thus supporting the management processes.